Pastor Matt's Sabbatical will be from June 1st through July 26th
AN UPDATE FROM PASTOR MATT…
Monday, June 28th, 2021
We are halfway through our sabbatical. We began with a three week road trip across the middle of America. We visited Yellowstone, the Grand Tetons, Mount Rushmore, and Nashville. We saw lots of God's beautiful creation, had some wonderful experiences and created some great memories for our family. Here are a few pictures…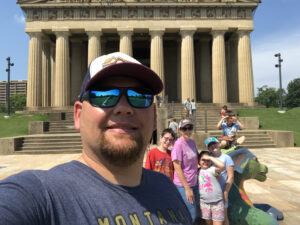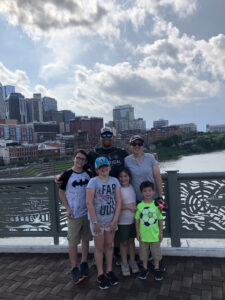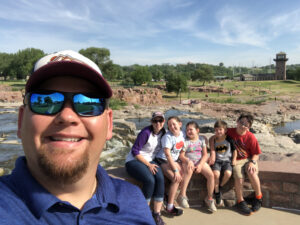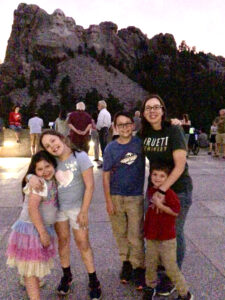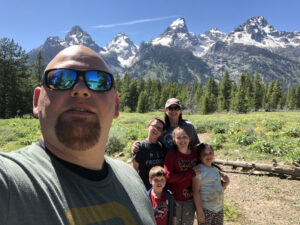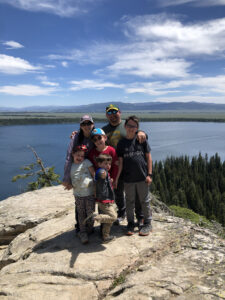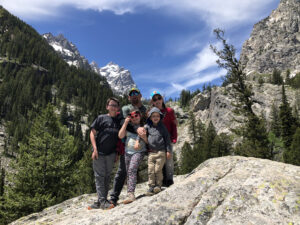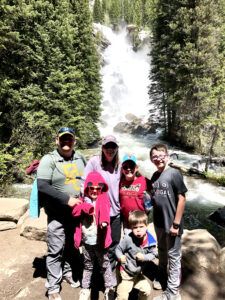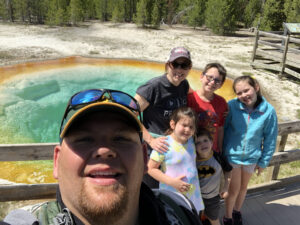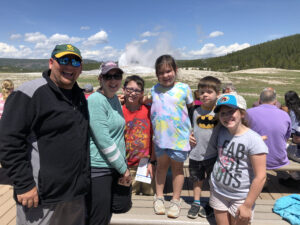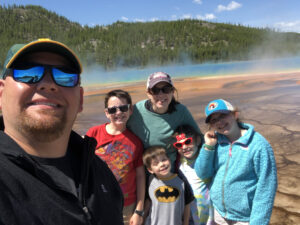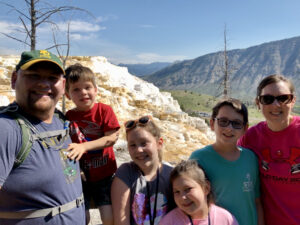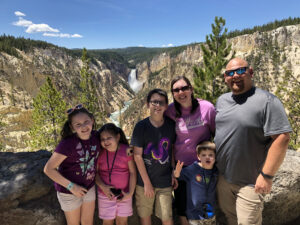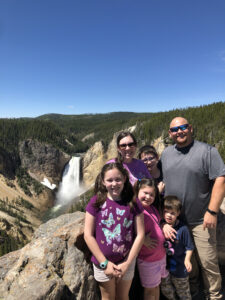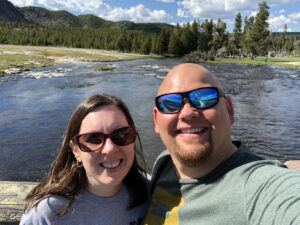 For July's newsletter article, I wrote about how I am seeking to be filled by God's Spirit during this sabbatical break. I mentioned that I would post some specifics here. Perhaps these will bless you, too!
Spent a few weeks reading and meditating on Psalm 119

John 10:10

Jeremiah 29:11-13

Matthew 11:28

Psalm 37:4

1 Corinthians 15:58

Galatians 6:9

Isaiah 40:29-31

Matthew 6:33-34

Matthew 7:7-8

James 4:2-3

James 4:8

Psalm 145:18
SONGS
BOOKS
SUNDAYS
Worshipped with Inglewood Baptist Church in Nashville, First Baptist Church of Karnes City, and Runge. We missed one Sunday while traveling.
THE PLAN:
Preaching Duties
Ministerial Staff, Deacons, and guest preachers.
Leadership Duties
Church Staff will maintain a weekly staff meetings and the Deacon Chair will attend (or Deacon Officer if Chair is not available).

Ministerial Staff will maintain a Sunday morning service review and prayer time with Sunday morning volunteers.
Pastoral Duties
Hospital and nursing home visitation (if COVID allows) will be handled by Deacon of the Month and other Deacons as necessary, as well as the Church Staff as needed. Coordination of these visits will be handled by the Deacon Chair and Ministerial Staff.

Crisis care will be administered through visitation, prayer and by professional counseling referrals as needed. This will be done by the Church Staff and/or Deacon of the Month (or other Deacons if Deacon of the Month is unable to assist). Coordination of these visits will be handled by the Church Staff and Deacon Chair.

If funerals arise, the Church Staff will reach out to Deacons in the church who may be able to perform such services, other pastors in the area, or previous pastors who have served at FBCK.
Administrative Duties
Staff will handle regular weekly and monthly correspondence on behalf of the pastor.

Deacon Chair (or Deacon Officer if Chair is not available) will moderate the Monthly Business Meetings.

Other administrative issues will be resolved by the Church Staff and Deacon Chair.
Phone & Email
Pastor Matt will not be checking his church email or cell phone. If needed, the Church Staff and Deacon Officers have been given emergency contact information.
PREACHING SCHEDULE:
June 27th — Tommy Vickery
July 4th — Josh Czajkoski
July 11th — Kevin Friesen
July 25th — Kevin Muilenburg
Prayer Guide
Pastor Matt asks for prayer as he seek a deeper connection with the Lord, a stronger zeal for ministry, and to become all around healthier pastor, husband, and father through spiritual disciplines such as silence, solitude, prayer, Scripture reading and meditation.
The Singleton Family asks for prayer as they gather with God's people for worship on Sundays at different churches, that they would enjoy and grow through these moments together and that they might bless the churches they are able to attend.
They also ask for prayer for their family as they desire to grow closer together and closer to the Lord. They ask for prayer for safe travels on trips, for good report on doctors visits, and for meaningful family time.