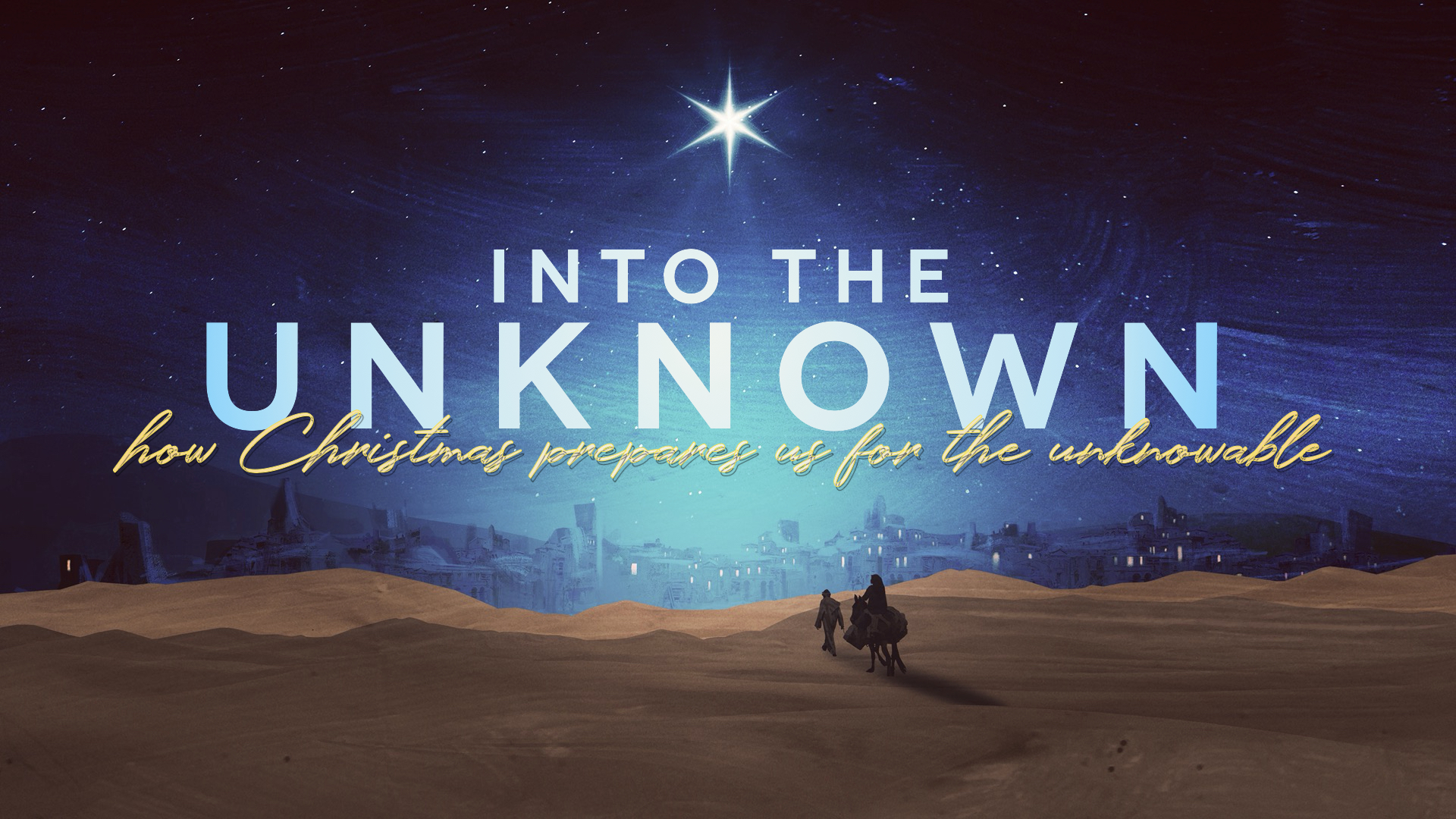 Plans have changed, rhythms have been disrupted, and our lives have been invaded by the unwelcome guest of uncertainty.
Surely by now we've learned that we can't possibly know what will happen next! But, we do know that whatever future God has for us, He'll be there to meet us in it.
To help us prepare to encounter God in that unknown future, we invite you to join us for a special Christmas sermon series at FBC Kenedy starting on Sunday, November 29th at 11:00 a.m. in the Sanctuary and on our FaceBook page.
During the four weeks of Advent we will step into the unknown with Hope, Peace, Joy and Love.
November 29 — Hope in the Unknown

December 6 — Peace in the Unknown

December 13 — Joy in the Unknown

December 20 — Love in the Unknown
PS — This series is a great opportunity to invite friends, family, co-workers, classmates, and fellow community members to discover the good news of Jesus! To help you do just that, there will be invite cards available to you on Sundays (or just come by the church office during the week).
FOR MORE INFORMATION ABOUT OUR WORSHIP SERVICES AND CHILDCARE, CLICK HERE!