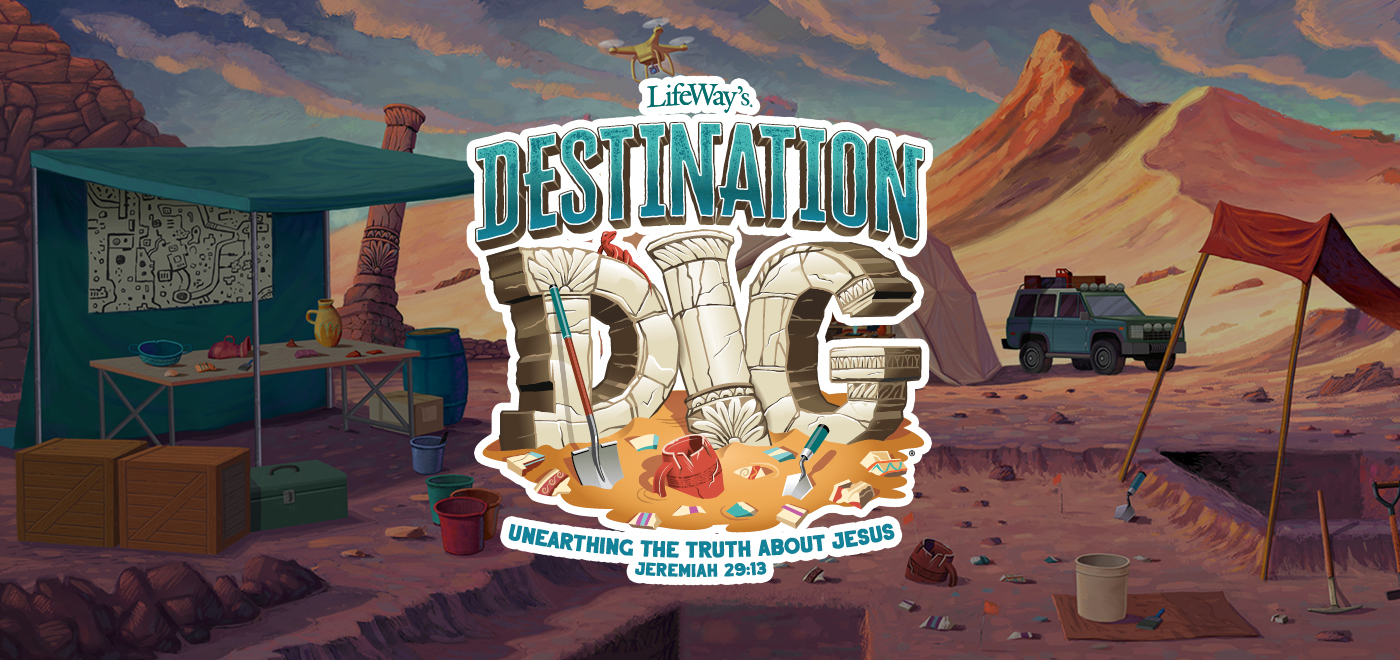 Vacation Bible School
"DESTINATION DIG"
Held at FBC Kenedy on Tuesday, July 5th through Friday, July 8th from 5:30–8:00 p.m. for children who have completed Pre-K through 5th Grade.
Pack your bags and grab your gear, VBS 2022 is headed to present-day Israel where an epic adventure of discovery awaits. Join us as we discover long-hidden treasures, amazing finds, and exciting evidence that proves biblical events were not just stories. They REALLY happened.
We will unearth more than just dirt. We will discover real-life archaeological finds that have helped to uncover the truth about Jesus. As junior archaeologist, we will study tangible pieces of the past to learn the truth about who Jesus is and why He came.
Theme Verse:
"You will seek me and find me when you search for me with all your heart." —
Jeremiah 29:13
Motto:
Seek Truth! Find Jesus!
Participation is optional but highly encouraged!
Tuesday – Silly Hat

Wednesday – Pajama Day

Thursday – Super Hero Day

Friday – Deck yourself out in your favorite

C

O

L

O

R

!!!
VBS Menu:
A Light Meal will be served from 5:30–6:00 p.m.

Tuesday – Pizza Rolls & Carrot Sticks

Wednesday – Corn Dogs & Chips

Thursday – Frito Pie

Friday – Chicken Nuggets with Mac & Cheese