CHILDREN'S MINISTRY


"Helping Build a Foundation of truth that will last forever."



SMALL GROUPS
@ 9:45 a.m.

We offer Small Group Bible Studies for children of all ages at 9:45 a.m. in the Education Building (the two story cinderblock building to the left of the front of the sanctuary.)
Click HERE to learn more about our Small Groups for youth (7th-12th graders) and adults.
We have dedicated teachers who are ready to help guide your child in their spiritual growth.
We are super excited about starting our Wednesday Night Kids Ministry back up. This ministry is available for children Pre-Kinder through 6th grades.
Our theme this year is "Setting The Pace". In every race, athletes need a pacesetter. In life, Jesus sets the pace for how we should live.
Our time together is from 6:00–7:00 p.m. in our CLC Fellowship Hall (the metal building behind the sanctuary).
So spread the word and come join us as we enjoy this fun, high-energy time together!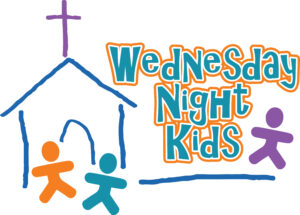 kingdom kids
Kingdom Kids is an opportunity for children (4 year olds-2nd graders) to worship on their level through songs and a Bible lesson. Kingdom Kids takes place during the Sunday morning sermon. Children new to Kingdom Kids will need to have a parent fill out the Registration Card, which can be found at the Welcome Table.
Before the sermon begins, parents can take their children to the foyer to turn in their Registration Card and get their security number, which will be needed for pick up. If you lose your security number you will need to present your driver's license.
Kingdom Kids workers will escort children to the Education Building (the two-story cinderblock building to the left of the front of the sanctuary), where they can be picked up after the service. Because your child's safety is important to us, all Kingdom Kids workers have undergone a background check.
3rd–Kingdom Kids

10th–Kingdom Kids

17th–No Kingdom Kids

24th–Kingdom Kids


31st–Kingdom Kids
CALENDAR
HAPPY BIRTHDAY JESUS PARTY
On December 15th, during our Wednesday Night Kids Ministry from 6:00–7:00 p.m. in the CLC Fellowship Hall, children will have a great time remembering the reason for the season, the birth of our Lord and Savior, Jesus Christ!
CHRISTMAS PRESENTATION
During our Sunday Morning Worship Service on December 19th at 11:00 a.m. we will have our children, youth and adults present the gospel message through a unique re-telling of the birth of Christ. Make plans to join us for "The Nazareth Evening News" and bring a friend! Oh, and there will be an encore presentation that evening at 6:00 p.m.!
Helping Kids Stay Calm During Times Like These…
Parents, we all know that this is a crazy time for everyone right now. Here are a few practical steps that I pulled from a recent article written by Dale Hudson. These are helpful practices we can all do to help our children stay calm during this time.
Remember that children function best when they have a consistent schedule and structure. With our current situation this can definitely be a challenge but you can stay consistent with dinner time, family devotion time, play time, and bed time.
Children can sense when the people in their lives are stressed out and worried.
It is important to keep your children not only physically safe but also emotionally well. Keep an eye out for those that become clingy or start to have trouble eating and sleeping.
Be empathetic…Be patient…Be calm…Be supportive…Be caring…and validate their feelings.
Social distancing is important right now but it is still very important to keep your child connected and not isolated. You can have them do things like write letters or participate in online chats, or make phone calls.
Remember that children love to do fun activities like art, listen to music, play outdoors, building things, and cook. The busier you keep them, the less stress they will experience.
And as always, show them what God says in the Bible. He loves them…He will never leave them…and He is in control of all things.


John 3:16

Romans 8:28

Psalm 23:4

Isaiah 41:10
Help Your Child Attend Worship Services Online!
Talk to your kiddos on Saturday night about what an "Online" Sunday worship service in your home is going to going to be like.
Get them out of bed and dressed. It doesn't have to be their "Sunday best" but it will help put them in the right mindset for worship if you get them out of their pajamas.
Go through your normal Sunday routine.
Gather supplies for them before the service begins. Things like the pre-printed activity sheets, blank paper, crayons and pencils.
Gather together as a family. Set aside this time to worship together, so no multi-tasking.
Stream to your largest screen if possible. This will help them feel like they are really "there".
This is a great time for all of you to sing loud and proud. Children love music. So parents, encourage them to dance around, clap their hands and join along with them.




Sit together when it's time for the message. Encourage your children to use their Worship Bulletin (Activity Sheet) or color a picture during this time (see below).
Remind them to close their eyes and bow their heads when it's time to pray.
And as you gather together at lunch time ask them what their favorite part of church service was.
Download the Children's Worship Bulletin/

Activity

Sheet for this Sunday!