CHILDREN'S MINISTRY


"Helping Build a Foundation of truth that will last forever."



SMALL GROUPS
@ 9:45 a.m.

We offer Small Group Bible Studies for children of all ages at 9:45 a.m. in the Education Building (the two story cinder block building to the left of the front of the sanctuary.)
Click HERE to learn more about our Small Groups for youth (7th-12th graders) and adults.
We have dedicated teachers who are ready to help guide your child in their spiritual growth.
Our Wednesday Night Kids are done meeting for this season but we will start back up again in September. It will be here before you know it!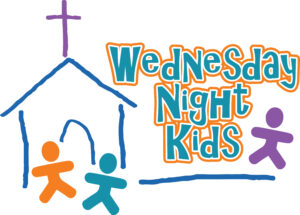 "Crafting with a Purpose"
Remember all those fun crafts you made as a child? Children's crafts are unique because each child's view of beauty and God's world is unique. Our Craft Camp will allow children to express themselves with some fun hands-on-activities.
Children, Kinder thru 5th grade, are welcome to join us for a fun filled morning of arts and crafts on Tuesday, June 13th.
Craft time will be from 9:00a.m.-12:00p.m. followed by lunch from 12:00p.m.-12:45p.m.

Craft Camp is free but space is limited. We have 50 spots available so if you would like your child to attend please fill out a registration form as soon as possible.
We also ask that each child bring a plain white t-shirt that will be used for one of our crafts.

For questions please feel free to contact RoseMary Vickery at 830-299-2275.


FBC Kenedy Vacation Bible School
July 24th-27th
Pre-K through 5th grades completed.


Check out our VBS page to find more info, including a downloadable registration form: